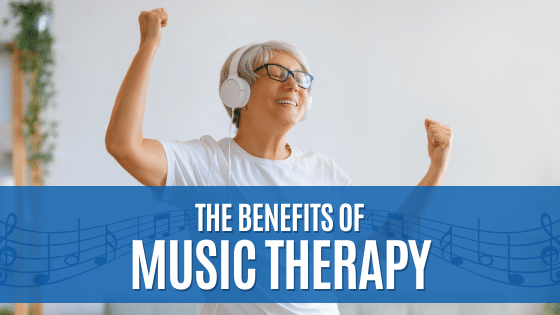 The great thing about music is that it is not only for relaxation. It is something that can also be used as a therapy. There are a lot of benefits that you will be able to get when you listen to music.
Music has the power to uplift our spirits, whether we are going through good times or bad times. Regardless of our age, music can stimulate strong feelings and emotions. It should be no surprise then that music therapy has the power to help improve the lives of people in a variety of ways.
Several studies conducted worldwide have shown the benefits of music therapy for seniors in particular. Find out how music therapy works, and how it can benefit seniors.
It helps to improve cognitive function
Listening to music daily can also improve how fast we process information. Music teaches us to recognize our emotions, and when we practice this often, processing emotions and information we consume becomes similar to muscle memory.
It can improve memory and concentration
Music therapy, particularly when participants are taught a new song or taught how to play an instrument, promotes concentration and information retention. Exercises involving repetition help improve not only brain memory but muscle memory as well.
It improves verbal communication skills
There are moments when communicating can difficult. This is where music comes in. Older adults who are having a hard time expressing themselves will be guided through the help of music. With different activities such as singing and picking songs that represent them, they are slowly being guided. In this type of program, they will be guided on how to speak their minds and how to communicate in a free and simple manner.
It helps balance mood and emotional state
Some older adults can be prone to anxiety. This may affect their mood and their actions for the whole day. This is also the reason why music must be considered an important part of their daily lives. There are types of music that are soothing and relaxing. By integrating this type of music as background for daily activities, they will feel calmer. It can provide them with a sense of relaxation and ease.
It can reduce depression
Music therapy has been found to have a significant effect in reducing depressive symptoms among older adults with depression.
Music therapy through music learning, such as playing the piano, can also enhance mood and improve self-esteem. It's an enjoyable way to spend time, and the sense of achievement and satisfaction that comes from learning to play an instrument can positively impact the well-being of older adults.
It inspires movement
Music therapy supports a healthy lifestyle and is perfect for encouraging seniors to move. With music, they can dance, clap, or tap their toes. One of the main points of music therapy is to encourage seniors to participate. With the use of different musical instruments such as drums, this purpose of music therapy can be achieved.
It encourages socialization
It's not uncommon for older adults to feel lonely or isolated, especially after the loss of their spouse or friend. However, as we age, socializing with others and maintaining healthy relationships become an important part of our well-being. Many older adults find music to be a helpful way to connect with others through dancing, reminiscing over popular music from their younger years, or going to see the symphony or opera.
Given these benefits, we can see why music is becoming more and more highly regarded as a valuable tool for therapy among older adults. Why not give music therapy a try?
Music is not only for children. Music is a life-long benefit that can be taught to adults of any age. The benefits are not only focused on the physical aspect but also the mind and emotion. Indeed, music is one of the best elements to help you deal with uncertainties in life.